By LISA KLEIN
The pandemic has ushered in vast changes in daily life, even amongst the affluent, shifting priorities for both home and travel.
The well-to-do are starting fresh and centering in on wellness, timelessness and personal touches in their home décor, shopping experiences and downtime.
"Everyone wants something completely new and refreshed," said Rebecca Forster, a Singapore- and London-based designer at Forster & Young Interior Design, during Luxury Portfolio International's 2021 Affluence Forum.
"And we're seeing less 'show home,' more home," she said.
Inner peace
With everyone stuck in their homes for an extended period, it comes as no surprise that a wave of interiors projects arose.
"I've noticed now more than ever people are saying let's redo, let's get something done that we've been hesitant to do previously," said Julia Buckingham, founder and principal of Julia Buckingham Interiors in Chicago, during the forum.
"People were cocooning and being in their homes and hating the paint that's on the wall or all of a sudden thinking, 'I can't stand this kitchen or living room any longer,'" she said.
Forster & Young's clients began bucking any trends and asking for classic and serene homes.
"What we have as our motto at Forster & Young is something that is versatile and universally appealing. Something that will last – it's a feeling that we're providing," Ms. Forster said. "They're wanting that calm interior."
The quest for calm has reached the retail world as well.
"We're seeing a huge shift," said Mary Pat Wallace, founder of high-end bed purveyor The Luxury Bed Collection, during the forum.
"The last two years have really catapulted health and wellness to a whole new level," Ms. Wallace said.
Wellness includes getting quality sleep, and Luxury Bed Collection customers might spend $30,000 on a mattress.
"If they equate value to what they're feeling, and they think it's going to make a difference in their life, they're willing to make an investment," Ms. Wallace said. "I call it the silent luxury: they want more heritage.
"It's all sort of pulled together in this focus on home," she said.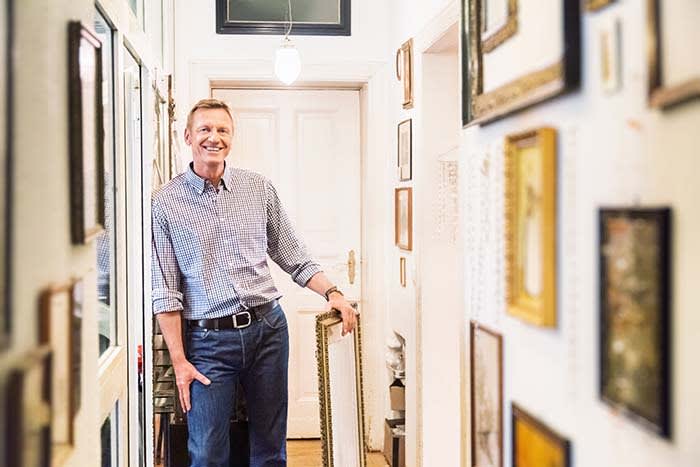 Customized with care
Consumers have also begun to want to be in spaces with a more personal touch.
Gina Deary, principal of KTGY Simeone Deary Design Group, which specializes in hospitality design, has had hotel guests call asking how they can get their own custom artwork after seeing bespoke pieces during their stay.
"Usually what we'll do is create one beautiful piece and use an artist to collaborate with," Ms. Deary said.
"I think what it's doing is getting the consumer to really think outside of the box for art and look to the designer to create something for them that's personal," she said.
Ms. Buckingham's clients also want something special and all their own.
"My clients want collections, art curation, we're really using the idea of repurposing and antiques and vintage," she said.
"Nobody wants to walk in anymore and say this looks like it's from a big box store or one particular showroom."
Forster & Young saw such a demand for custom pieces that it is designing its own furniture collection and has been creating one-off items for clients, as well as helping them add to their art collections.
"We curate the art with our clients, we go to Sotheby's, we really make it sort of an experience for them," Ms. Forster said.
The experience itself has become increasingly important, whether at home, in-person shopping or traveling.
With guests staying at hotels and resorts for longer periods of time, the services they want there have changed. Properties are offering everything from classes to farm-to-table food options to in-house distilleries to create a one-of-a-kind atmosphere.
"For us design is extremely experiential, so every single project that you do is different," Ms. Deary said.
"It's about a long life and looking into what matters for that community, what you design is how you can bring people together," she said.