By LISA KLEIN
An inaugural event happening in Las Vegas this June is bringing the best wine and spirits in the world together for afficionados and newbies alike to savor.
The Tasting Alliance, which holds several influential global wine and spirit competitions each year, and ReserveBar, the online marketplace for premium beverages, are partnering up to offer a weekend of tastings, classes and more at the Top Shelf event.
"Since our partnership with The Tasting Alliance began, focused on improving access to the world's greatest spirits, wine and ready-to-drinks, we have always envisioned putting on an event like Top Shelf," said Derek Correia, president of ReserveBar.
"This immersive two-day event is the ultimate experience for wine and spirits enthusiasts," he said.
Best in show
At the heart of Top Shelf is the grand tasting, an opportunity for attendees to sample spirits from numerous brands including The Sassenach, Bulleit, Brother's Bond, Bacardi Ocho, Iichiko, Rabbit Hole, Lobos 1707, Lagavulin, Heaven Hill, Keeper's Heart, Laws, Chinola, Penelope Bourbon, Symphony No. 3 Rum, LiveWire Cocktails and Old Hillside.
All of the participating wineries and distilleries have been awarded a gold or double gold designation during a Tasting Alliance competition, which comprises the San Francisco International Wine Competition, San Francisco World Spirits Competition, New York World Wine & Spirits Competition and Singapore World Spirits Competition.
"With double gold and gold medal winners ranging from some of the most renowned international distillers and wineries to small-batch craft producers and boutique wineries, these awards have proven to be game-changers," said Amanda Blue, president and chief operating officer of The Tasting Alliance.
"Each of these double gold and gold medals is a testament to hard work and a universally recognized indicator of exceptional quality and craftsmanship," he said.
Competitions are judged blindly and are not open to the public to ensure their integrity.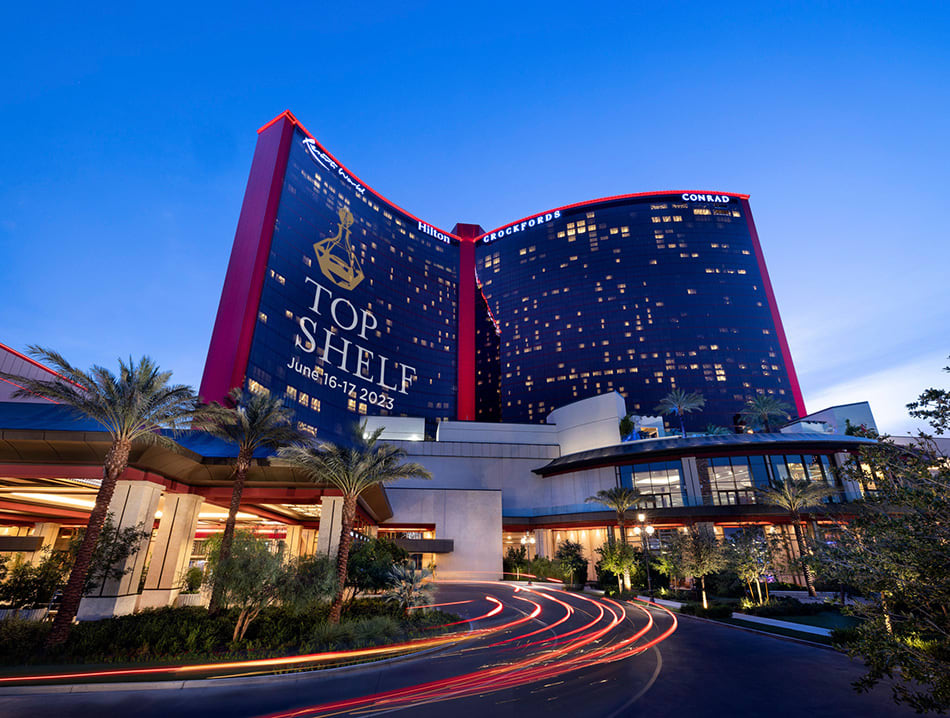 "Top Shelf is the first event consumers can talk to the judges and find out what they look for in a spirit and get access to brands or categories they may have yet to experience," Ms. Blue said.
Both consumers and industry professionals will have the opportunity to not only taste the best of the best, but to talk directly with the founders and makers of their favorites, plus mingle with each other amidst live entertainment and food pairings.
VIP ticket holders will get a chance to experience spirits on an even more in-depth level with a series of master classes held throughout the event.
Presenters include Patrón, El Tesoro, Blue Run Craft Spirits, Highland Park Whisky Distillery, the Sake School of America and Widow Jane Distillery.
"Overall, they will aim to provide a comprehensive education on spirits, from production to consumption, with a particular focus on how to savor and appreciate these exquisite beverages," Ms. Blue said.
The event will top off with a black-tie gala on Saturday night where the "best of" winners in each spirit category will be awarded.
Top Shelf will be held June 16-17 at Resorts World in Las Vegas.
Single-day tickets are $275 for general admission or $375 for VIP, and a VIP weekend pass is $495, available from both ReserveBar and The Tasting Alliance.
"Top Shelf is a fantastic opportunity for aficionados and newcomers alike to immerse themselves in new brands, taste exceptional and, in some cases, incredibly rare products, and do it all amidst the luxury of the Resorts World resort," Mr. Correia said.
"I can't wait to share this experience with everyone joining," he said.