Affluent individuals across the world are feeling optimistic about the future, according to new market research data.
The Global Millionaire Luxury Report 2021, released by Singapore-based luxury consulting and data firm Agility Research & Strategy, found that although the definition of luxury itself may have shifted during the pandemic, high-end consumers still feel good about spending.
"While there was a lot of inequality of income [in 2020], the upper end of the world was actually very resilient," said Amrita Banta, Agility Research & Strategy managing director, in a webinar discussion with Mickey Alam Khan, president of Luxury Portfolio International.
"The stock markets did well, the luxury properties did well, and a lot of the millionaires actually continued with spending and on things we didn't expect them to spend on," she said. "We've seen this big rebound."
Sunny skies
Last year saw a record 56 million global millionaires in U.S. dollars, breaking over 1 percent of the population for the first time in history and showing no sign of stopping. Thirty-nine percent of them currently live in the United States, with numbers in China and India expected to almost double by 2025.
Wealthy individuals in all the countries surveyed for the study – United States, China, Japan, India, United Kingdom and France – reported large increases in their positive outlook when it comes to disposable income and, with the exception of Japan, to the value of their assets.
All five countries are also seeing positivity when it comes to spending that income.
Between 77 percent and 87 percent of millionaires, depending on location, said they were planning to spend the same or more of their income on luxury items in the coming months.
"There's a lot of optimism to spend on luxury products and experiences, especially across China and India," Ms. Banta said. "We saw a younger population that is very wealthy looking to spend."
In China, consumers are looking to spend big on beauty, spas, gym memberships and gadgets, while those in the U.S. and the U.K. will be making more travel-related purchases.
Although travel spending has increased for most millionaires, overseas travel plans have come to a halt in China and Japan, where strict COVID-19 restrictions are still in place. In the U.S and Europe, international vacations are well under way.
"People thought that they would be able to travel a lot more internationally this year, and that hasn't really panned out the way it was planned," Ms. Banta said.
"At the same time, we're seeing a lot of 'revenge travel' happening," she said. "There's a lot of domestic travel at play and also a great appetite for people to start traveling internationally as soon as things open up."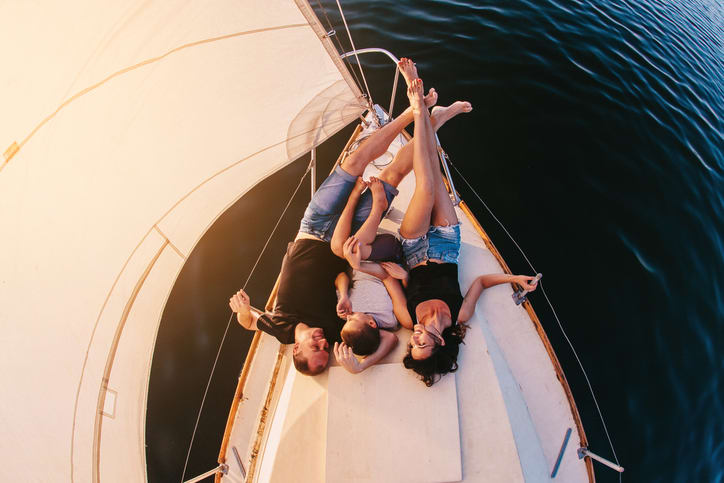 Future forecast
While spending has not slowed, there are some changes in what affluent consumers view as a luxury purchase.
"The key thing is that inherently the definition of luxury has changed post-Covid," Ms. Banta said. "[Consumers] talk of luxury, of course, meaning wealth and quality, but you can see they also talk about luxury meaning enjoyment.
"There is this whole dimension and appreciation for the very simple luxuries of life, which probably were not that important before," she said.
One thing that has been growing steadily even pre-COVID is the demand for ethical and sustainable luxury brands.
A large majority of consumers in all five countries surveyed not only care about responsible brands, but are willing to pay a premium for it and to sniff out brands that are the real deal.
"They know what is more marketing activity, and which are the brands that are actually doing something and standing for something important," Ms. Banta said. "Social responsibility and sustainability are obviously a must."
Appreciation for family and friends also seems to have been bolstered by the pandemic, and consumers report buying more expensive gifts, from Chanel bags to Rolex watches.
"You've missed birthdays, you've missed family," Ms. Banta said. "Luxury brands are being used not just to pamper oneself, but to pamper others"
Vintage versions of luxury brands are also seeing increased interest, thanks especially to online resale and younger buyers.
Global millionaires are also viewing their purchases as investments, with a lot of money being spent on watches, jewelry, art and even high-end wine and alcohol meant not for personal use but as an alternative asset, especially in China.
Real estate, too, has been a boon for the affluent throughout the pandemic.
"A lot of their money has grown because of these properties they own," Ms. Banta said, adding that although real estate has made a good investment this past year, luxury homeowners are actually now more interested in properties that will provide the best place to eventually retire in addition to being a safe asset.
"The whole notion of luxury is changing, and will continue to evolve," she said.