By LISA KLEIN
Art Basel Miami, the annual premier showcase of modern and contemporary art in the United States, made a triumphant return this December after a pandemic hiatus last year.
The four-day-long fair attracted galleries, collectors and curators from across the globe who were eager to finally experience art together again.
"This show marks the first truly international art fair to take place in the United States since the beginning of the pandemic," said Marc Spiegler, global director of Art Basel. "It has been incredible to witness again the energy in the halls and the enormous pent-up demand for seeing, buying, and selling art in person.
"We featured a much more diverse range of voices than ever before, making this show particularly vibrant and rich in new discoveries," he said.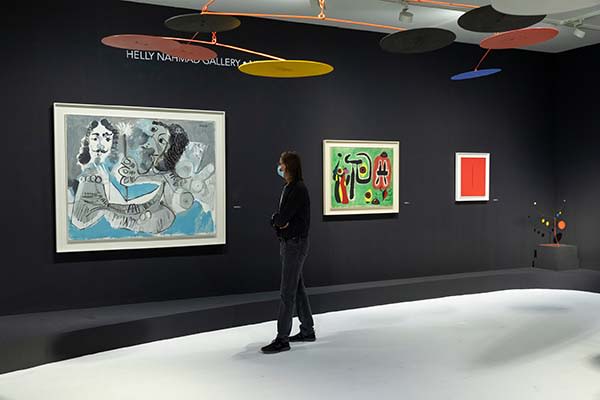 Creative hunger
The 253 galleries from 36 countries and territories who exhibited the entire range of media, from painting and sculpture to photography and digital work, reported impressive sales over the event, which took place Dec. 1-4.
"It was exciting to be back at Art Basel Miami Beach and, even masked, it was better to be able to show work in person and talk to collectors directly," said Wendy Olsoff, co-owner of the gallery P.P.O.W. in New York. "This is not a remote business and being at the fair reinforces that for everyone.
"Art fairs may have changed, like everything else, but we definitely need to show work with our colleagues from around the world and create meaningful dialogues with collectors, museums, and other dealers," she said.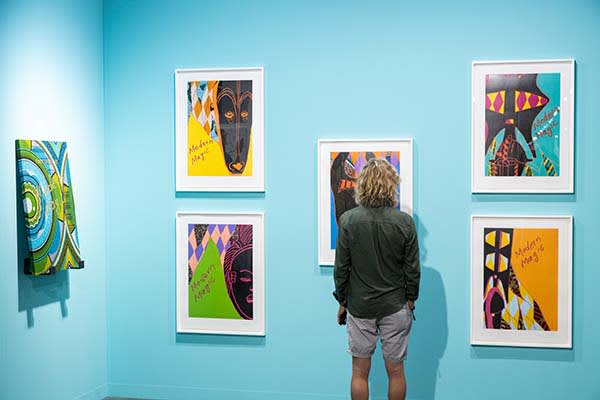 The 60,000 attendees included prominent collectors from 72 countries and curators from more than 170 museums and cultural institutions worldwide.
"Miami is back with a bang," said David Maupin, co-founder of Lehmann Maupin gallery, now in New York, Hong Kong, Seoul and London.
"It's clear that there was demand and desire to see art in person, resulting in strong placements with museums and private collections including the acquisition of Dominic Chambers' work by a prominent museum in China, to the placement of multiple works by Teresita Fernández for over $1.3 million," he said.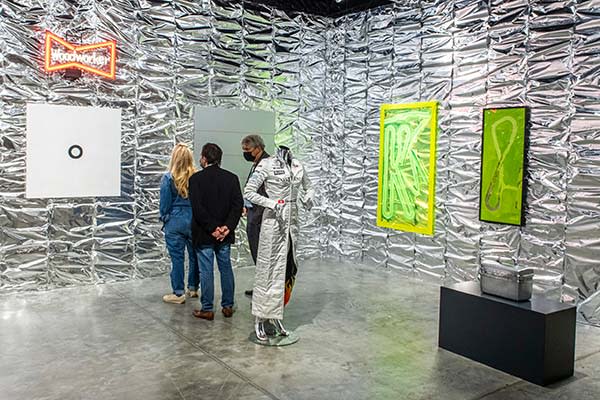 Food for thought
This major art world event began in 1970 in Basel, Switzerland and has since expanded in the last 20 years to include Miami and Hong Kong and host cities throughout each year.
The next Art Basel Hong Kong will take place in March, and the eponymous Art Basel is slated for June.
This year's Miami edition featured its signature Kabinett sector, which gives select galleries more space for a full artist exhibition, and a dedicated space for Meridians, a sector that allows for large-scale installations that do not fit within traditional art fair margins.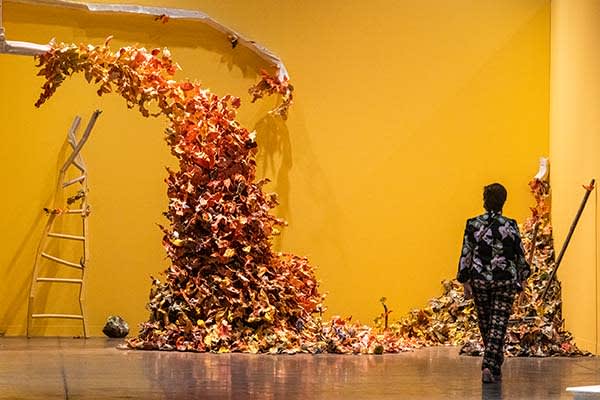 The fair also made room for a larger range of new participants. The gallery selection committee made the decision to ease its requirements for entry, including the number of exhibitions a gallery must hold per year and the need to have a permanent physical location.
This allowed for 44 galleries, including those newer to the scene or those that hold roaming pop-up exhibitions, to show in Miami for the first time this year.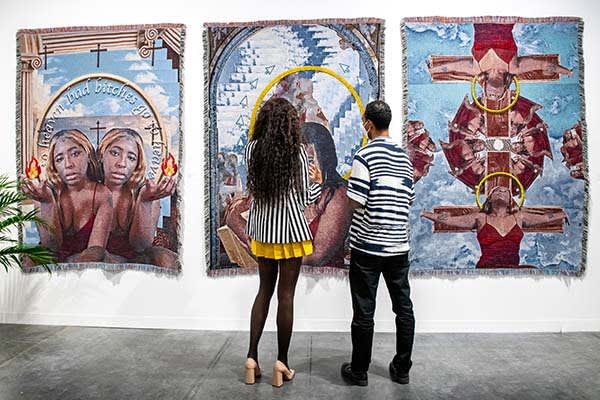 "Art Basel 2021 feels like the dawn of an era in the art world, with the emergence of powerful new voices, some of which we have the privilege to represent and to prominently showcase at the fair, such as Christine Sun Kim, Candice Lin and Sayre Gomez," said François Ghebaly, founder of his namesake gallery in Los Angeles and New York.
"Our first presentation was a success across the board and works from the artists mentioned above were all placed in local institutions. The last two years have brought a lot of challenges, but we look forward to the future," he said.