MLS 3234763
Status Active
Overview
This elegant five-star house is situated on the banks of the Bushman's river in a secluded Natures Landing Estate. High quality finishes! Stylish entrance with 5 garages leading into an open plan living area with modern kitchen which opens up onto a covered entertainment area, Bar and plunge pool with a guest en suite bedroom. This house offers five bedrooms, six bathrooms (five of which are en suite). All bedrooms and living areas lead onto decks with spectacular views of the Bushman's River and a large heated swimming pool and fire pit. Entrance gate down to the River. House is...
surrounded by unobtrusive palisade fencing which gives you security and allows pets or kids to run freely. Jetty, slip way, lapa are available at the communal area and there is a landing strip for those who want to fly in. Perfect house for the nature lover with wild live roaming freely and bird watchers paradise.
Continue Reading Show Less
Property Features
Garage(s)
Three garages attached on one side of entry way with laundry area and another two garages attached on the other side of entry
Parking
Large paved area for parking
Heating
Underfloor Heating in main living area and 3 bedrooms
Pool
Large heated pool and splash pool
Pool (Exterior)
Two pools
Exterior Amenities
Plastered Brick
Interior Features
House has modern finishes with open rafters in main living area. Hand crafted floors and wooden flooring throughout.
Security System
Alarm system with local security company
Water Rights
Shared water rights
Location
Robyn van Rensburg's Listings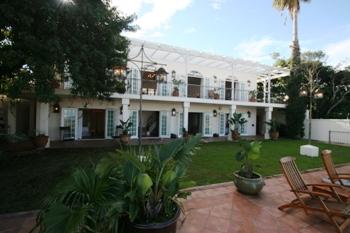 ZAR|10750000
ZAR R10,750,000
USD $10,750,000
KENTON ON SEA LUXURY HOME
39 van der Stel, Kenton on Sea, South Africa