By LISA KLEIN
Springtime is when life begins to bloom again after a long winter, and in national parks across the United States nature starts to show its face once again.
With generally mild weather, lesser crowds and stunning scenes, spring is a wonderful time to check out some of the more-visited Stateside nature preserves.
Here are a few top picks for the season:
Saguaro National Park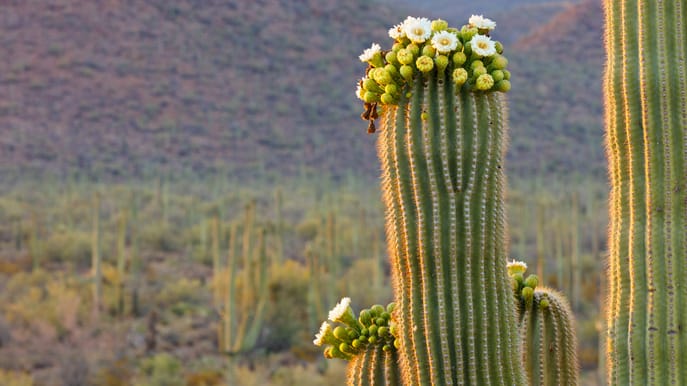 This park in southern Arizona is home to the famous saguaro cactus, which grows nowhere else in the world.
Giant spiked columns with upward bent arms, these cacti can grow up to 60 feet tall and live for 200 years.
In the springtime, there is nothing quite like seeing the saguaros in bloom.
From mid-April through June, huge white blossoms begin poking out from the tops and tips of the cacti, creating a breathtaking display before turning into equally eye-catching red fruit.
Great Smoky Mountains National Park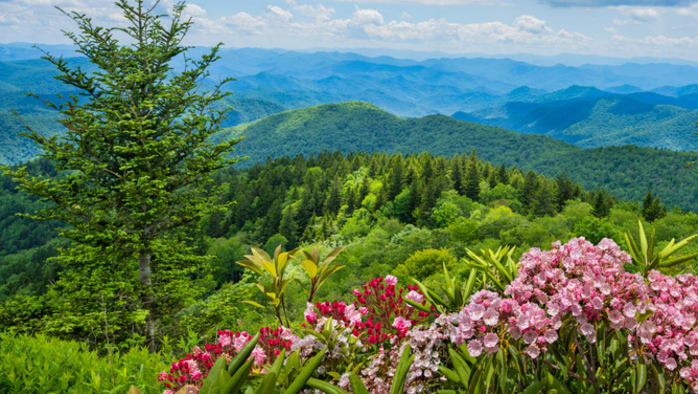 Life is truly abundant in this park that straddles the borders of North Carolina and Tennessee.
The deciduous forest is bursting with new green leaves. Hikes throughout the mountains take visitors to beautiful vistas that look out across the landscape.
During the spring the forest floor is blanketed with white, yellow, orange, red, pink and purple wildflowers in bloom.
There is also a chance to see young wildlife in the park, such as newborn elk and black bears.
In May and June, a whirlwind of mating fireflies lights up the nights.  
Yosemite National Park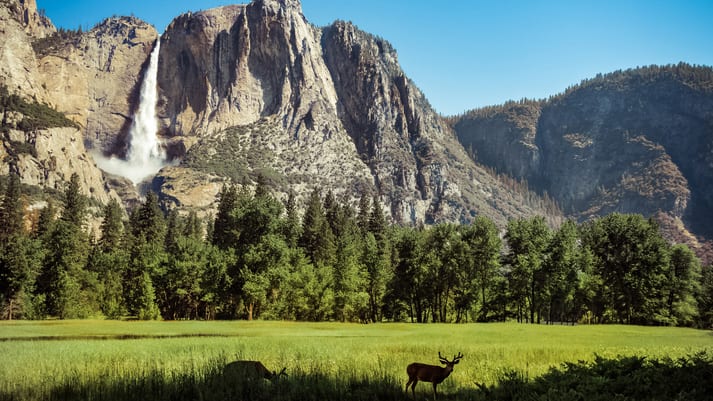 There is almost sure to still be snow in the famed Northern California park in the springtime, thanks to its elevation and mountainous terrain.
Some roads may even be closed until May or June, while others remain open year-round.
Despite the ground cover, the park comes rushing, literally, to life in the spring.
As the huge amount of snow starts to melt, it causes a rush of water through the streams and rivers throughout the area and makes the season the best for viewing waterfalls both large and small.
There are even unmarked waterfalls that appear only in the springtime.
Grand Canyon National Park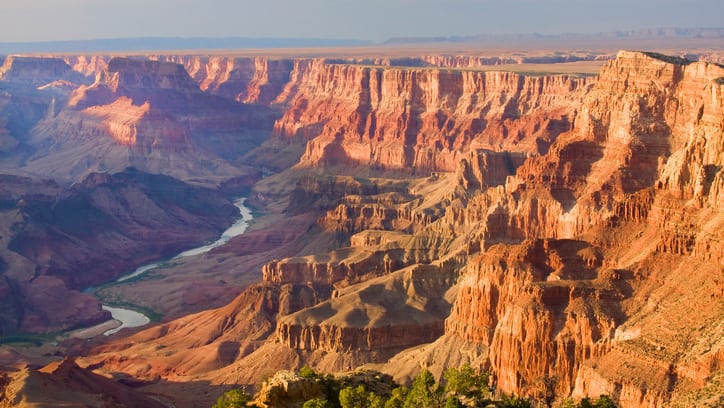 Winter and summer weather is harsh in this park that encompasses one of the seven natural wonders of the world.
Spring offers a respite from both the heat and cold, allowing for longer hikes and extending gazing into the massive canyon and Colorado River flowing below.
The season is a good time to take hikes below the rim, as the ice has melted from the trails.
Visitors may glimpse desert flowers in bloom and wildlife taking advantage of the weather. They may also get to see a dusting of snow or a photographer's favorite – the canyon filling up to the brim with fog.