By LISA KLEIN
Sydney, the largest metropolitan area in Australia, has experienced skyrocketing home sale prices over the past year thanks to Aussies staying close to home, in more ways than one.
The glittering harbor, multitude of beaches, outdoor lifestyle, iconic opera house and bridge of the oceanside city have been devoid of tourists for the past year-and-a-half, but its premier real estate market has seen plenty of action from locals.
"Even with COVID fatigue, closed borders and lockdowns, Sydney continues to shine as a market for luxury buyers," said Reece Coleman, a buyers' real estate agent and head of advisory for Maker Advisory in Australia.
In addition to being Australia's most populous city, Sydney is also capital of the New South Wales state. It is home to a diverse mix of people from all ethnic backgrounds and geographies.
Wind behind sales
Sydney is predicted to have the highest price growth worldwide in 2021, according to the London-based real estate consultancy Knight Frank.
The city's global prime price forecast released last month showed a 10 percent increase in luxury home prices in 2021, a sharp rise since the 3 percent increase forecasted in December 2020. The first quarter of 2021 saw the city hit 1,429 prime home sales, the most ever recorded in Sydney.
The surge is expected to continue through 2022 – Knight Frank forecasting a 7 percent increase – putting Sydney neck-and-neck with London for the top spot in price growth next year.
"Local agents are even now boasting how they are setting suburb records via Zoom, with an Aussie expat from Hong Kong recently setting the Dover Heights suburb record by paying $13 million for a 30-year-old home in Portland Street that requires extensive renovation," Mr. Coleman said.
According to Mr. Coleman, more than 20 "trophy homes," which go for $20 million and up, sold in the first quarter of 2021 compared to 17 in all last year.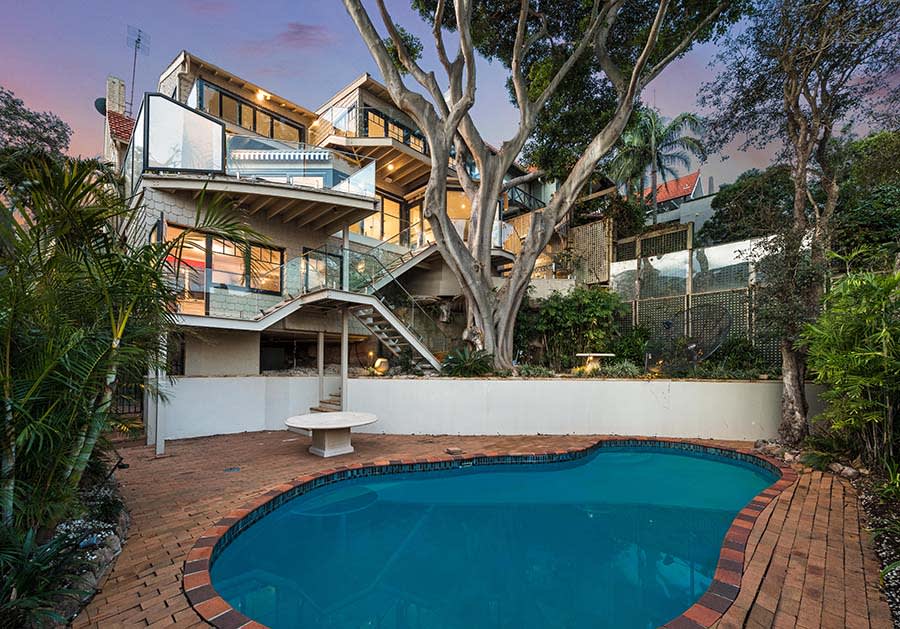 So just what is driving the homebuying fire?
For one, citizens living outside of the country have been returning home in droves.
"Closed borders have seen Aussies unable to travel overseas and foreign tourists and buyers locked out of the country," Mr. Coleman said. "The result is that wealthy Australians and expats are taking their travel savings and purchasing at home instead of abroad."
Adding gas to the flames, Sydneysiders are also looking to live bigger thanks to more time spent at home and are willing to splurge more to get it.
"As we have been faced with some of the strictest lockdowns in the world due to COVID-19, what this saw was a far greater importance placed on where you live," said Nick Boyd, head of network growth for the Australian real estate brokerage Belle Property.
"We saw the emergence of a class of buyers willing to pay more for lifestyle properties since they found themselves spending most of their time now at home," he said.
Sydney is also experiencing a classic case of supply-and-demand inflation.
"Over the last 12 months the largest contributing factor to the strength of luxury property sales has been the lack of volume on the market," Mr. Boyd said. "We saw overnight growing volumes of high-end buyers and there simply was not enough stock to fuel their appetite."
Home work
Working and playing at home created a massive need for space and amenities, both indoors and out.
"Australians love their homes, and in this market, there is high demand for large blocks – over 800 square meters – with views, pools and luxury additions like wine cellars, media rooms and gymnasiums," Mr. Coleman said.
A separate home-office is another must. And, of course, what luxury homebuyer does not want the perfect vista location?
"Properties that hold stunning views or harbor access and are located in close proximity to the attractions that Sydney has to offer such as beaches, harbor vistas or access to the natural wonders of Sydney's bush walks all contribute to the appeal." Mr. Boyd said.
Luxury real estate in the city is concentrated in two main areas.
"The prestige market is largely dominated by mega-homes dotted around Sydney's famed harbor as well as large family homes covering the private school belt on Sydney's prestigious North Shore," Mr. Coleman said.
Waterfront homes are in a huge demand," he said. "There are only about 200 waterfront homes from the city to Vaucluse and these homes are now commanding price tags upwards of $40 million.
As a rule of thumb, properties with ocean or harbor access and views have continued to see strong demand, Mr. Boyd pointed out.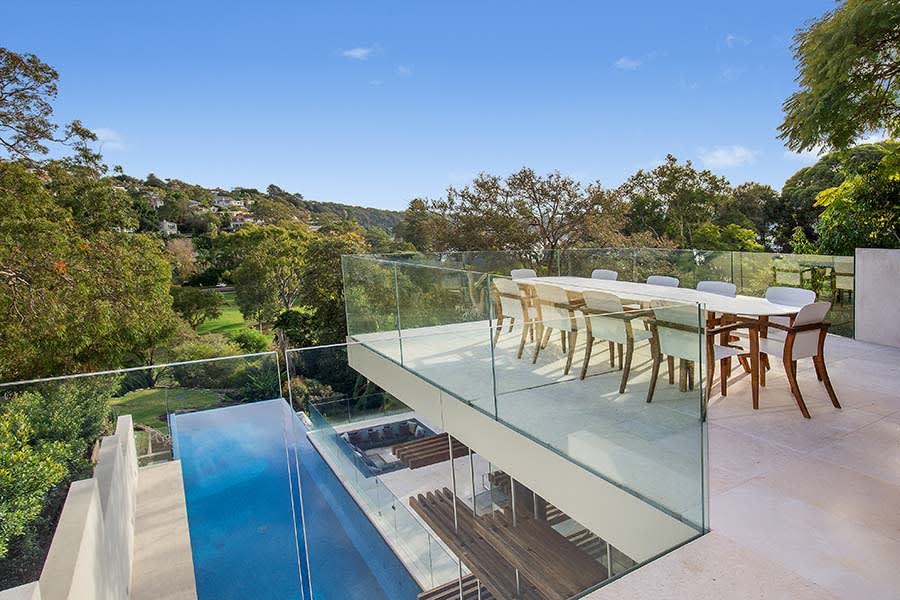 In the East, buyers flock to the prestigious suburbs of Point Piper, Vaucluse, Bellevue Hill, Double Bay, Bronte and Bondi, while the North Shore counts Mosman, McMahons Point, Cremorne, Kirribilli and Hunters Hill as shining stars.
"An interesting trend has been the rise of Sydney's coastal playgrounds during COVID," Mr. Coleman said.
"The Central Coast and South Coast, each about an hour out of Sydney, have seen unprecedented growth with work from home flexibility causing a surge in wealthy Sydneysiders buying holiday homes where they can retreat out of the city," he said.
Back in the city, the central business district (CBD) neighborhood is transitioning into a high-end residential area.
"Historically Sydney CBD has been a commercial/retail precinct where workers would come in to work Monday-to-Friday and then it would be only tourists on the weekend," Mr. Boyd said.
"We are starting to see many businesses move location, creating the emergence of high-end luxury apartments to take shape, and the demand is fierce," he said.
"We expect that Sydney CBD in years to come will reflect what Manhattan, New York is."
Sydney's growth shows no sign of stopping. Locals continuing to take advantage of all the city has to offer.
"[Sydney is] an international city with a relaxed vibe, strong education, great restaurants, low crime and well over 100 beaches across surf beaches and harbor coves," Mr. Coleman said.
The mix of a bustling city and proximity to nature make Sydney an alluring choice for luxury homebuyers.
"Sydney's lifestyle is very unique," Mr. Boyd said.
"As a city it covers a vast geographical area, built around our harbor and nature," he said. "The natural scenery of our land and ocean shore really is a draw card for tourists and locals alike."