By LISA KLEIN
Brokers surveyed by Luxury Portfolio International, the leading global network of independent luxury real estate brokers, for its third installment of 2022's State of Luxury Real Estate (SOLRE) claimed they were optimistic about 2023 even as the market normalizes.
For this edition, Luxury Portfolio looked at the industry from the perspective of true experts – its member brokerages – in a survey revealing what luxury agents and brokers are experiencing in their various markets right now.
"This on-the-ground, in-the-trenches research gives unparalleled access into what many of the industry's most successful luxury real estate agents are currently seeing – and all during one of the most extraordinary times the industry has ever experienced," said Mickey Alam Khan, New York-based president of Luxury Portfolio International®. 
Luxury Portfolio surveyed 116 individuals – owners, brokers, marketers, managers and licensed agents – from 80 member firms in North America and Europe.
Taking stock
While the larger real estate industry may seem to be slowing after several years of exponential growth in sales and prices, most Luxury Portfolio members feel positive about where the market is headed.
Nearly all – 95 percent – of those surveyed said they felt moderately or very optimistic about the residential real estate market.
Responders also reported a return to stability rather than a crash.
Forty-seven percent said stock of luxury properties was growing, which is a change from the low inventory in many markets over the past couple of years.
In the near future, 20 percent predicted an increase in sales, while 43 percent believe sales will remain stable. Sixty-three percent think prices will remain stable rather than continue to skyrocket.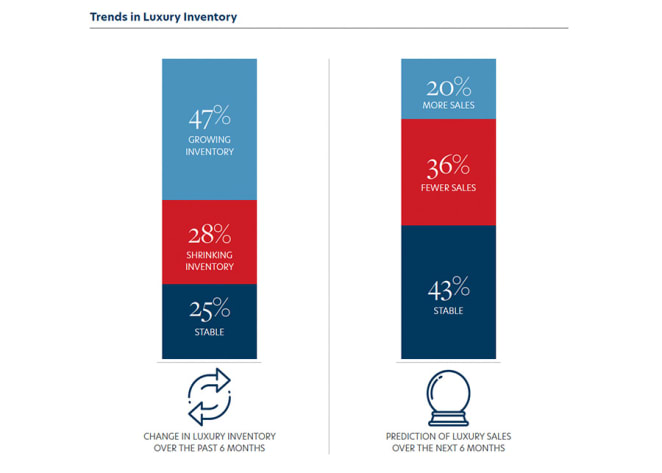 Many members said geopolitics and economics have a large impact on their markets, ranging from the continued fallout from COVID-19 to policies about crime and business to inflation, tax rates and stock market fluctuations. Fifty percent said these issues affect their business negatively.
However, the local community is important to a thriving luxury market, and 94 percent of those surveyed said they have a strong business sector and a strong tourism board – both key to attracting the affluent, especially international buyers.
Most also reported that their local infrastructure and government are in excellent working order.
Brand stand
When it comes to their own strategies for increasing business, members flagged marketing their own name, their agency name and retaining talented agents as top priorities.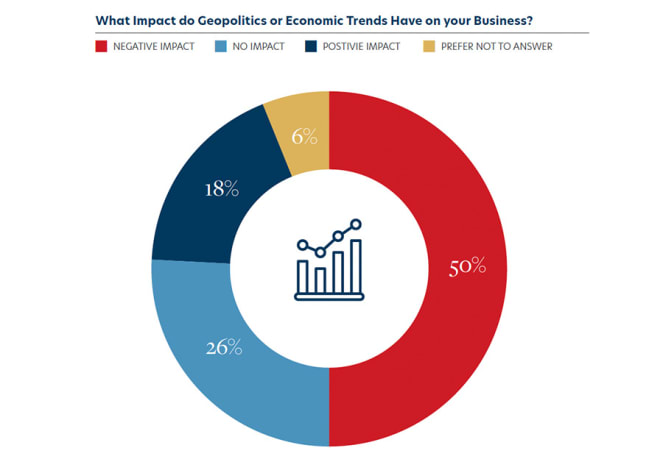 "We are fortunate to be gleaning crucial feedback from agents in far-reaching markets, offering a fresh, first-hand insiders' perspective on how key trends are shaping the habits of high-net-worth buyers and sellers," Mr. Alam Khan said.
"This exceptional content tells us about the implications these gyrations are expected to have in the year ahead," he said.
To read the full report, sign up for a complimentary My Luxury Portfolio account here and download the PDF here.