By LISA KLEIN
While a cruise vacation may conjure up visions of a loud, crowded Disney boat in the Caribbean or swarms of retirees being herded between European tourist sites, one company is changing the game with its small-yacht trips.
These luxury ships from Aqua Expeditions limit guest count and create a personal experience in some of the most fascinating destinations – Peru, Cambodia and Vietnam, Indonesia and the Galapagos Islands.
"Since founding Aqua Expeditions, it has been my mission to create intimate, small ship expeditions in distant parts of the world," said founder/CEO Francesco Galli Zugaro.
Bespoke waters
With only 30 to 40 guests per ship and a one-to-one staff to guest ratio, Aqua Expeditions allows up close access to their natural surroundings and local people, all with a personal touch.
"One of the most special aspects of sailing in culturally significant and incredibly biodiverse locations such the Peruvian Amazon, Mekong River and East Indonesian Archipelago is that no two voyages are the same," Mr. Zugaro said.
"With every new launch, I have spent months on the field scouting each of our destinations for the most interesting and off-the-beaten track experiences," he said.
The limited size of the cruises means that on any given trip, have the flexibility to hop on a dinghy to explore a market onshore or stop in the middle of the sea to swim with a whale shark that was spotted. And, of course, get an insider's view of it all.
"Our expert naturalist guides are essential to the immersive and authentic experiences that an Aqua voyage is known for," Mr. Zugaro said. "More than 90 percent of our staff on board are employed locally and this is what really makes the difference."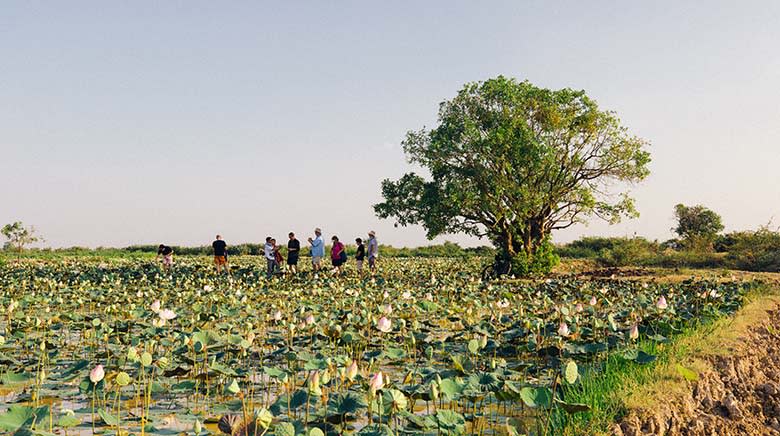 "Our local guides offer an immense knowledge of the region, as well as a genuine passion to teach guests," he said. "They become storytellers while out on excursions offering rare insights into the deepest parts of each destination."
Despite the remote destinations, travelers will still be surrounded by luxury aboard each ship, with all of the comforts of a high-end hotel, including spa treatments and chef-made cuisine.
Below the surface
Aqua Expeditions began with Peru's first boutique expedition on the Amazon River 14 years ago.
"I fell in love with the Peruvian Amazon and the pristine Pacaya Samiria National Reserve and knew right away this is where I wanted our adventure to begin," Mr. Zugaro said.
The journey into the world's largest rainforest is all about the environment, and is only possible by boat. Guides on the trip can identify any bird call and spot hidden creatures amongst the trees.
"Personally, I love getting out there on the tenders and helping our naturalist guides find our 'little five,' compared to the big five [in Africa]: pink dolphins, sloths, howler monkeys, macaws and, of course, fishing for piranhas," Mr. Zugaro said.
In Southeast Asia, the Mekong River gives guests special cultural experiences along with a dose of the natural.
"On every voyage, we offer a range of biking excursions to discover different aspects of daily life along the river, whether it's cycling across rice paddies in rural Cambodia as guests learn about farming techniques or through a Vietnamese village to observe local customs, and traditions," Mr. Zugaro said.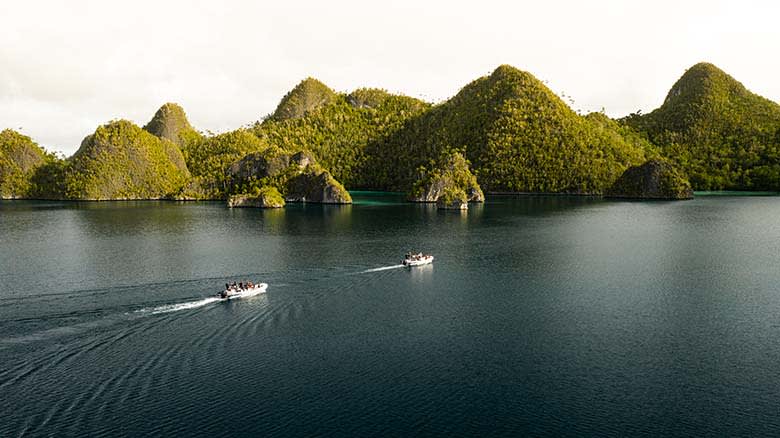 In the waters surrounding Indonesia, several itineraries bring travelers to renowned scuba destinations in the Coral Triangle, onto the side of an active volcano, or exploring ancient coastal forts.
Aqua Expeditions just launched its fifth ship, a yacht headed for the iconic adventure destination, the Galapagos Islands, in May 2022.
"Now, more than ever, our company demonstrates the advantages our small explorer vessels offer families and friends traveling to remote parts of the world, far away from crowded areas, with a focus on nature, wildlife and culture," Mr. Zugaro said.