By LISA KLEIN
For this year's Milan Design Week, online marketplace Artemest, which curates a selection of high-end, handmade Italian furniture, lighting and décor, had six global firms design rooms in a historic Milanese apartment using pieces from its makers.
L'Appartamento, a 1930s-era apartment at Via Cesare Correnti 14, celebrates Italian craftsmanship and design.
"We wanted to bring this stunning apartment back to life and show how different interior design studios, each with its own style and design approach, can work with Artemest to create inspiring and surprising interiors that celebrate authentic Italian beauty," said Ippolita Rostagno, founder and creative director of Artemest, in a statement.
In the room
The designers sourced 130 pieces from the Milan-based Artemest's site for the project.
The entryway, designed by T.ZED Architects, with locations in Dubai and Luxembourg, showcased the light that pours into the apartment, as well as its historical features, using mirrors and rugs scattered over the original hardwood floors.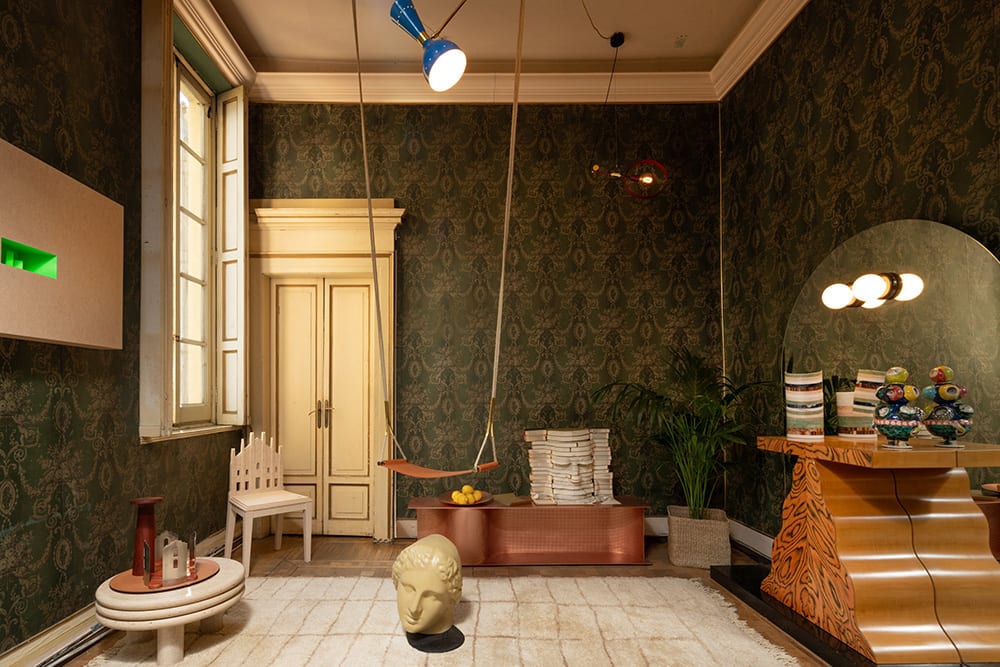 In the hallway, by French designer Anne-Sophie Pailleret, who also designed the studio, the only blank space that was found in the apartment features textured wallpaper, ceramic floor tiles and modern wall sculptures.
Dublin-based Kingston Lafferty Design installed a striking mirrored sculpture in the center of the living room and added colorful, sculptural furniture to boot.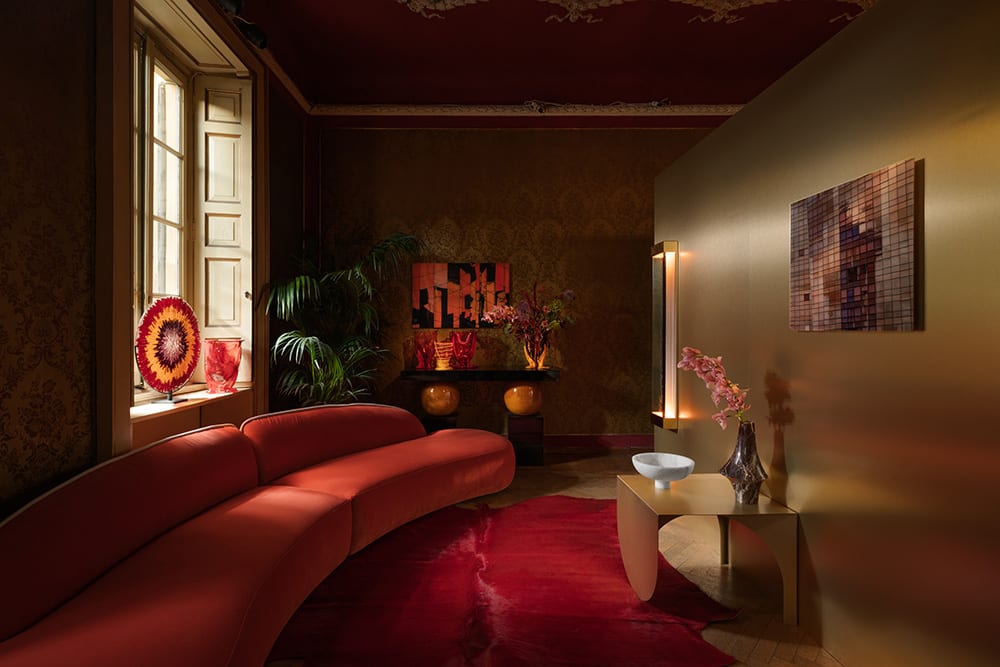 A monochrome palette highlights the original finishes in the dining room, by Houston-based Nina Magon, while artistic furniture and décor give a contemporary twist.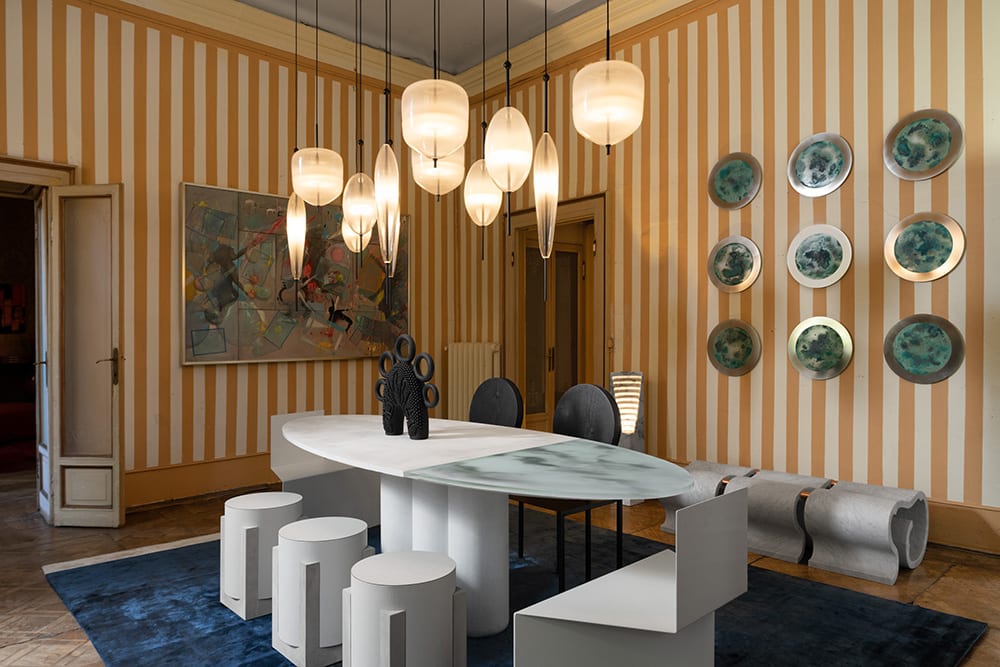 The bedroom also draws on the origins of the building. The firm Styled Habitat, based in Dubai, was inspired by the romantic side of the '30s.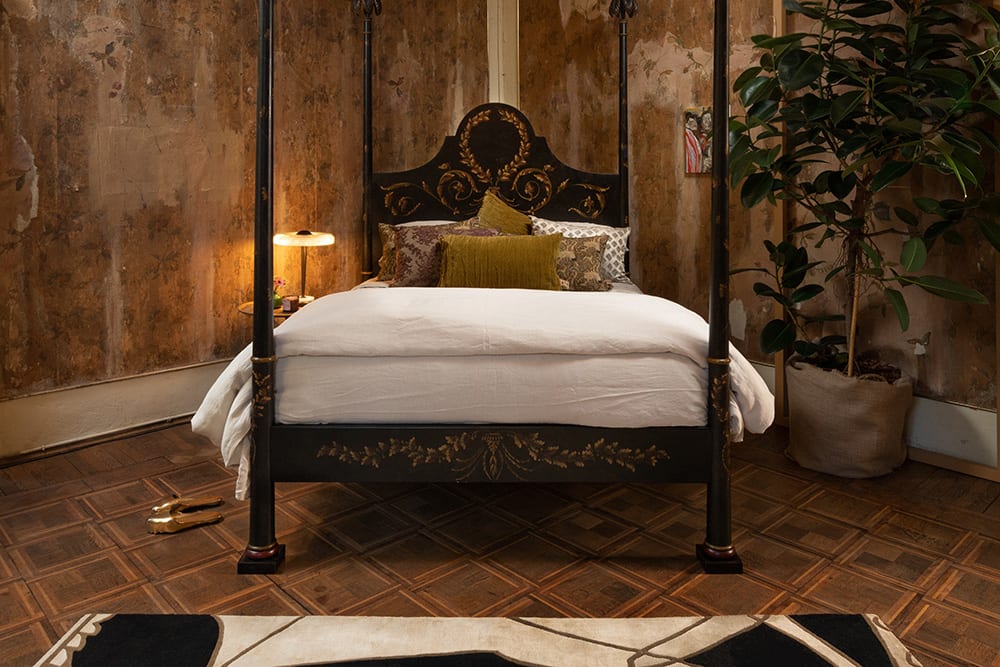 Finally, the terrace was decked out in tropical vibes using bold colors and layers of patterns by Miami firm MONIOMI Design.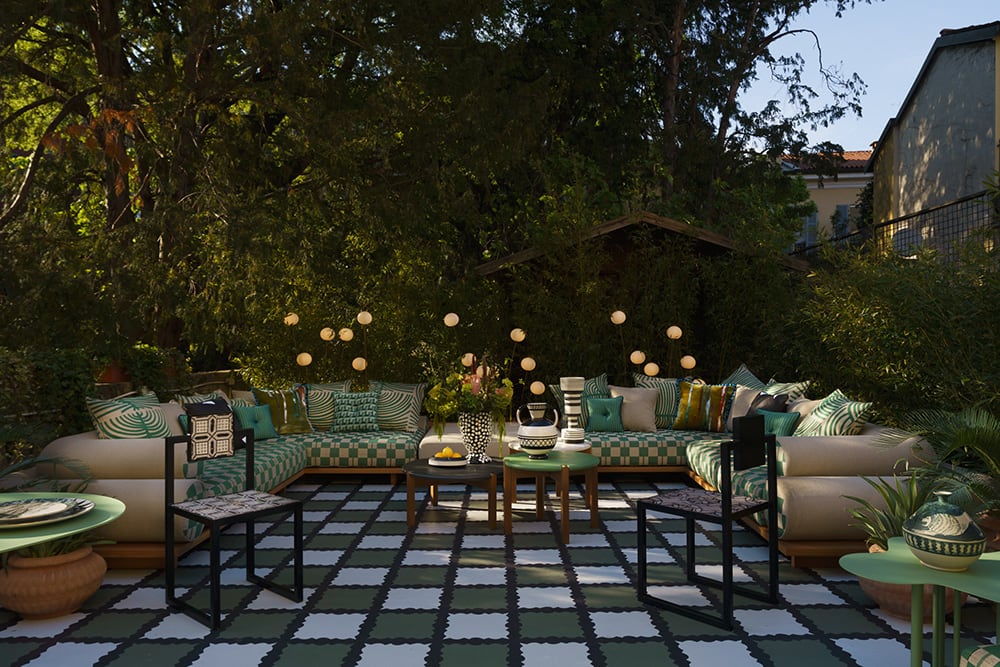 The entire apartment was pulled together with a custom fragrance by Artemest and Cereria Pernici 1892.
L'Appartamento is on public view from April 18-23.