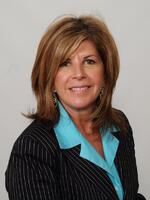 Arlene Conigliaro
Arlene Conigliaro is a licensed real estate salesperson involved in the sale of residential properties in Garden City, and all of Long Island including the Hamptons and New York City. Arlene has been successfully working with sellers and buyers for over 30 years. Personally, she has owned and sold eight homes, giving her critical insight and professional experience into the nuances of buying and selling, and shares that knowledge with her clients and customers.
Arlene has participated in many volunteer organizations for Mercy Hospital and at the Ronald Mc Donald House and is an active member of the Garden City Chamber of Commerce. Prior to selling real estate, she worked in the medical profession at North Shore Hospital and also worked in sales for Faberge and Clairol.
Her passion for real estate has brought her much success with satisfied buyers and sellers whom she calls, "my neighbors and friends for all these years." Contact Arlene today for more info!