beautiful versatile property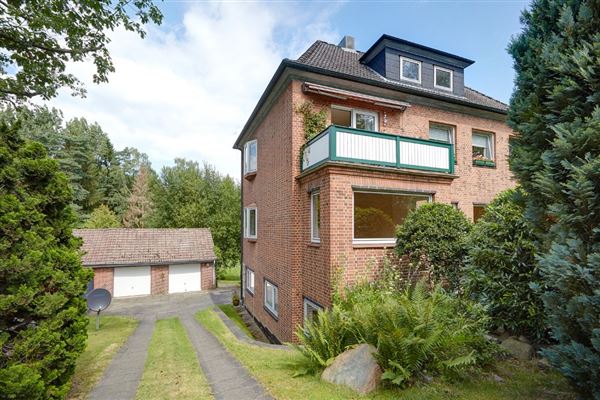 Today we can offer you a true "quick-change artist"! A home that can adapt to your needs. Where do you find such a thing? This coffee grinder offers you so many options of use like no other house. Whether you want to use it as a family, two generation house, as a part of a business or as an investment, it is up to you, everything is possible.
Especially in our region, the "Hamburger Kaffeemühle" enjoys great popularity, it offers by the elimination of slopes an enormous amount of space. This well-kept house is in top condition and convinces even more by a location that cannot be surpassed: right on the Bille and within walking distance to the S-Bahn station Reinbek and the city center!
On the ground floor and first floor are each a currently un-rented 4-room apartment with great style elements, pitch pine floor or parquet floor and a bright and friendly facilities in which you will feel very comfortable. Together with the expansion reserve in the attic could arise here a manageable effort a very large housing unit. In the basement is a 50 square meter, rented apartment.
The building was always maintained by the owners and extensively renovated: heating, electrics, bathrooms and kitchens were renewed in 2007 and 2014 respectively. It presents itself visually and technically in a remarkably good condition. In addition, it is full basement. On the site there are sufficient parking facilities, u.a. in the spacious double garage.
We will gladly help you to get a real "good luck": let us convince you with a tour of the advantages and the perfect location - your "transformation artist" is waiting for you!

Built in: 1939

Approximate Square Feet: 227 ft
Web id: QIGI
MLS#: 546937
Approx. Sq. Ft.: 227
Bathrooms: 3