grand historic mansion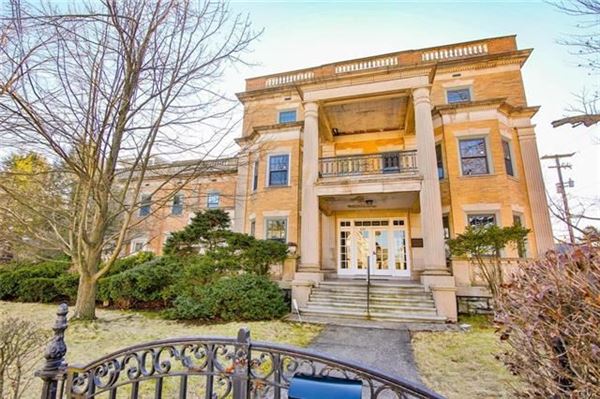 ---
---
Catasauqua Borough, PA, USA
US $888,000
---
---
Historic Mansion built by the King of Silk at the turn of the century. After initial expansion, this structure of 56 rooms comprises 24,000 square feet. Built like a fortress this superstructure of steel with poured reinforced concrete assures it will last through generations.
Striking curb appeal includes Roman brick exterior, inviting tile floor porches and entrance ways, and half a city block including the home, 12-car garage and carriage house makes this a truly special property. Current floor plan makes a perfect special event venue or B&B facility providing 18 guest rooms, ballrooms, kitchen areas, barrooms, Tiffany skylight, roof top and various terraces, garden, indoor swimming facility. Renovations throughout are underway. HVAC upgrades, replacement windows, room design to include private fireplaces and private baths.
Contractors are available to complete existing vision or adapt to the use of your choice. Don't miss this unique opportunity for a very special property.

Property Features Include: Historic Home, 0

Built in: 1910

Approximate Square Feet: 24000 ft

Lot Acres: 0.79
Web id: ZENM
MLS#: 601690
Approx. Sq. Ft.: 24000
Bedrooms: 18