OceanFront Oasis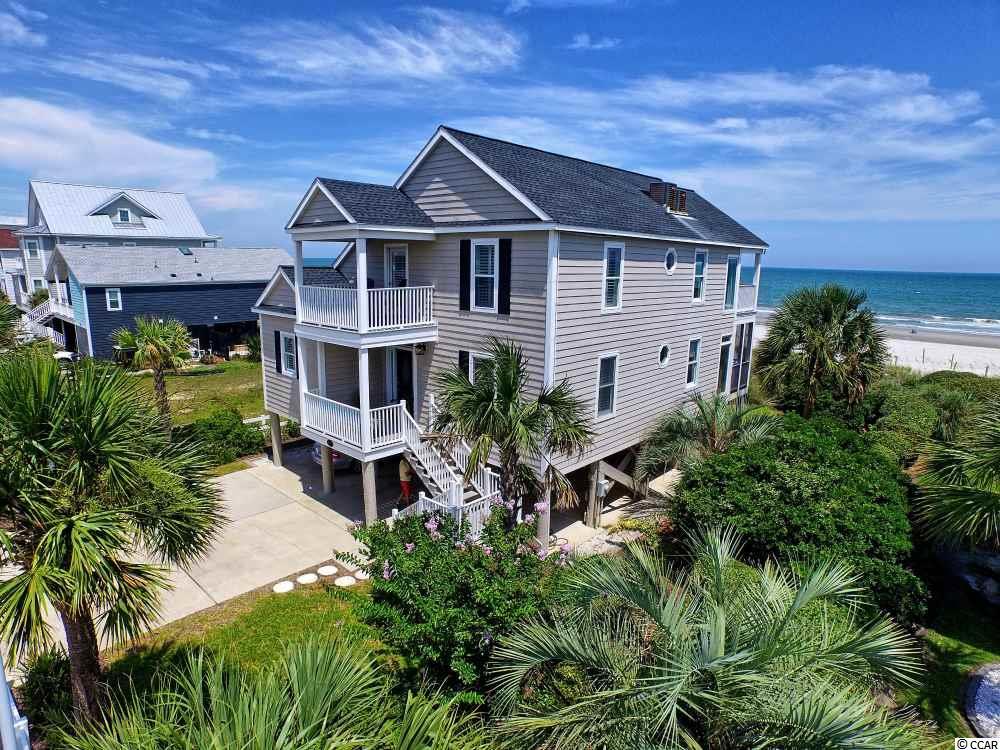 ---
---
Garden City Beach, SC, USA
US $1,249,000
---
---
There are MANY things at 1073 S. Waccamaw Dr. that immediately stand out, however it's the hidden facts that make this property the most remarkable. In Garden City, the elevation of your lot and the quiet location on South Waccamaw is a huge variable for buyers to consider. This particular lot has not only one of the of the highest elevation points along our beach, but also is in one of the most secluded areas in Garden City. There are no public beach accesses or condo buildings close by and the only folks on your beach are the few homes around you! Please see the pictures for reference. That photo was taken mid-day during peak season, July! This lot also has plenty of room to add a decent sized pool. Ask your agent about the various options you have!
So, 1073 has a plethora of special differences to offer, but let's now dig into the upgrades/renovations that really make this home UNIQUE. In late 2012 the owner's completely stripped down the exterior of the home to nothing but wood and wrapped the exterior in top of the line Tyvek wrap. They replaced the old siding with high grade solid strips that were carefully screwed in using a wind resistant method of installation. The siding was handled with so much careful detail it took a total of 2 months to complete (There was absolutely NO damage to the home from the late Hurricane Matthew event). Not only was the siding carefully handled, the owner's took an extra step when they installed the new roof as well. The new roof was installed to Miami Dade, Florida hurricane standards using shingles that were individually glued down (Again, NO damage post Hurricane Matthew). The owners have also replaced 19 windows, the skylights, HVAC, added a new irrigation system, new electric panel, new water line/shutoff, new outdoor shower, and had the piers thoroughly inspected, repaired, and painted.
So how often do you come across upgraded Trex decking, PVC railing, and concrete pavers added to an oceanfront beach house? Well, these owners took the extra step of replacing not only the old wooden decking and railing on every level, but also replaced the entire beach ramp with composite Trex decking and PVC/Vinyl covered aluminum railing to code. The beautiful section of pavers were also added to rear of the home. After completion of the exterior, the owner's topped everything off with a total landscaping transformation that adds a picturesque feel to its surroundings.
Moving on to the interior, there were many beautiful additions added to the inside. They started with removing all of the popcorn ceilings and re shimming, gutted the kitchen to the studs and upgraded with top of the line granite, new wiring, cabinetry, and stainless steel appliances including a 50 pound ice machine and double oven, new wet bar in one of the upstairs office /bedrooms, and the upstairs bathrooms were gutted to studs and replaced with high quality replacement marble, tile, fixtures, glass and cabinetry, Koehler no clog toilets, and new deep tub.
Now for some of my favorite findings...the hardwood flooring they installed is antique reclaimed heart of pine flooring pulled from a Jim Beam distillery laid in 3,4,5 and 6 inch widths 3/4 thick. Fireplace has been completely redone with Tennessee sandstone, all new logs, interior lines, and convenient remote control. For those with an artful eye, the Bubble chandelier over the kitchen table was designed and handcrafted by Pelle, a Brooklyn artist, helping to maximize your gorgeous ocean views from the kitchen. All of the exquisite touches added to this home where just done with so much careful thought to insure long lasting weather durability, less maintenance, and overall use of the home!
*Please note - This home is not being sold fully furnished! Don't forget to check out the aerial virtual tour to get a better feel for this home and lot!
Property Features Include: Waterfront, 1 Fireplace(s), Raised Beach - Under House parking, central air, central heating system
Views Include: Water, Sunrise
Architectural Style: Raised Beach
Web id: YYPD
MLS#: 1715164
Bedrooms: 5
Bathrooms: 4